Teachers
Our teachers are sourced from around the world and are required to have a local TEFL certificate or the internationally recognised University of Cambridge CELTA or DELTA qualification (or equivalent). We only recruit friendly, mature, well-educated and energetic teachers who engage with students on a familiar and individual basis. Our teachers are paramount to the success of our students and are key to the successful provision of our curriculum.
We encourage individual teacher and student integration both inside and outside of the classroom and as such teachers are very much involved in day-to-day school activities and frequently accompany students on school social activities.
We believe that the success of any language school is highly dependent upon the strengths of its teachers. The Maltalingua academic team is specifically trained to teach English as a Foreign Language and are required to incorporate our modern EFL teaching philosophy and to adapt lessons for our students.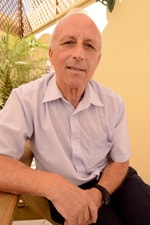 Alfred Brincat:
My name is Alfred and I have been teaching General English, Business, Medical, Tourism, Technical and other ESPs for about twenty years now. In fact I was the first teacher to obtain the EFL Permit. Besides having a BA (Hons) in English, I also attended a Business Studies course at the MCAST as well as a Tourists' Guide Course.
Over the years, I've successfully tried my hands at various activities; I was the Asst. General Manager Malta Trade Fair Corporation; I was appointed Sales and Distribution Manager of a Finance company after breaking the Sales records over and over again. In photography, I did some unique works like the video of the funeral of the late Archbishop Gonzi; a one and only 4-hour operation and a documentary in Brazil for TV.
Finally I came here to Maltalingua where things cannot be better for students and teachers alike. It's a pity they took so long to come over. It's fun working with such lovely people, who go out of their way to help in all possible way and make life easier.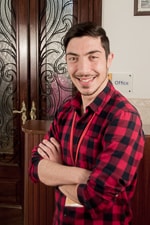 Brian Dimech:
Unlike some of my colleagues, I haven't been teaching for an extremely long time. In fact I started teaching as a summer job a couple of years ago. After finishing my studies at University, I decided to return to Maltalingua for another summer but ended up staying on. It is an immense pleasure working and teaching at Maltalingua.
Even though I've only been teaching here for a short period of time, I have learnt a lot from my fellow peers and my DOS and I look at teaching as a way of making language more accessible to students. It feels so great when I see students improve and enjoy my classes. I enjoy meeting new people every week but I don't like saying goodbye.
Besides teaching, I am a university graduate in Earth Systems and I enjoy spending my free time within creative outlets. Over the last few years I have been involved in numerous theatrical and television productions, and I am currently a conductor of a choir which I've been a part of for the past 6 years.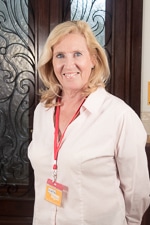 Caroline Davies:
Hello, my name is Caroline and I am English. I have been coming to Malta for many years and I moved here permanently in March 2015 and joined Maltalingua in April. I realised instantly what an amazing school it is!
I really love teaching and only want the best for my students whatever their age or level. I teach General English, private one-to-one and Business English. I have considerable experience in property and sales as well as in health and beauty and have run and owned a number of businesses over the years. I have been fortunate as a lot of my business dealings allowed me to travel quite extensively and am interested in learning about different cultures, people and food.
I have a friendly, relaxed approach to teaching and I like to put my students at ease. I feel they learn more that way. My hobbies are horse riding, dancing, reading, music and theatre, baking and walking.
I look forward to meeting you at Maltalingua!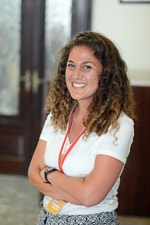 Danielle Apap:
I'm Danielle, I am a CELTA qualified English teacher at Maltalingua and I've been working here since May 2015. I have taught English as a foreign language in Jersey (Channel Islands), Barcelona and now Malta. I moved to Malta in 2015 and have been very happy here both in the school and on the island itself. I love the warm, friendly atmosphere here in the school, and I think that's it's a very good environment for students to learn.
I'm from Jersey originally, as you can see I have moved from one very small, cold island to a slightly larger, hotter island. I studied Fine Art and Visual Culture at university and am still interested in art, textiles and photography.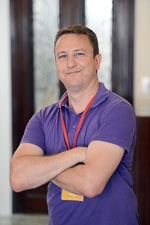 James Perry Zammit:
I have been teaching English as a second language to adults from many different countries since 2009. I specialise in combining General, Business and Academic speaking and writing skills, proficiency, preparing executives for presentations and writing their scripts, editing and proofreading. My personal work experience includes the following: 8 years as a Managing Director of a start-up catering and cultural company, 3 years in TV and radio production; and 7 years working in hotels. This experience has allowed me to deliver insights into English which are refreshing and practical. I have delivered many public presentations, participated in TV and radio shows around Europe, and was even given a supporting role in a Russian film.
I am fluent in English, Italian and Maltese, and speak some French and Russian too. So I understand the difficulties in learning a new language and communicating globally.
In my free time I study and coach the Japanese martial art of Kendo, love to dance salsa, merengue bachata and tango and I also have a passion for cooking.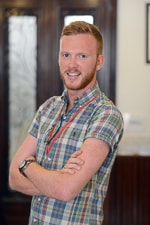 Jonathan Dunn:
My name is Jonathan, and I am from the wonderful city of Glasgow, in Scotland. My professional background is as an actor, and I have worked for the past seven years in a variety of theatre and radio drama productions in the United Kingdom. I moved to Malta in May of 2014, to begin my teaching position with Maltalingua. In the past two years, I have loved every minute of this experience, teaching a variety of hard working and fun-loving students from around the world! I try to bring a certain level of creativity and drama to my lessons, to ensure my style of teaching remains engaging, exciting and most of all – good fun!
I am happy to now call Malta my new home – it is an incredible little island, with so much to see and do! My hobbies involve travelling, socialising with family and friends, and of course spending time with my dog, Jock! I'm sure when you arrive in Malta you will find not only a fantastic school with lively and dedicated staff, but also an island which will leave you with memories to last you a lifetime. I look forward to seeing you here!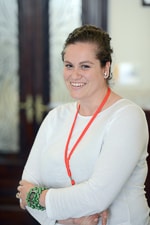 Kristina Cassar Dowling:
I'm Kristina and I have been teaching English since 2009. I am a teacher at Maltalingua and work in the administrative team. I am CELTA qualified and have studied English and Art History at the University of Malta. Rather than choosing English, I feel as though English chose me. I've always been fascinated with the English Language and absolutely love English Literature; I enjoy writing short stories and editorial texts for local magazines.
In my free time I frequently visit local and international museums, watch local plays and performances and try new foods. I love my job, discovering new cultures through my students while building their confidence in English.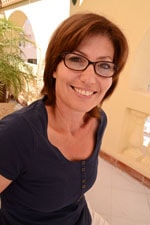 Mariella Galea:
My name is Mariella and I am a qualified CELTA teacher at Maltalingua. I have spent the past fourteen years teaching English and I've never looked back since. I have been actively involved in teaching, teacher training, exam preparation as well as testing and examining. I love teaching because it gives me the opportunity to work with people coming from countries with different cultural backgrounds and this multicultural environment is an enriching experience in itself.
It gives me a lot of satisfaction to watch my students make progress and feel that they have achieved their goals in language learning. Over the years I've learnt that teaching is all about learning and enabling others to learn.
One of the best things about working at Maltalingua is the camaraderie in the staff room. I'm proud to say that I am part of a strong academic team which is always ready to lend a hand and which strives to grow and develop professionally.
When I'm not teaching I try to find time to do things I enjoy like rambling, swimming, reading and last but not least travelling.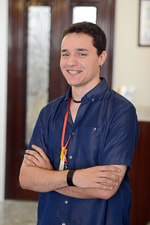 Paul Vassallo:
Hi, I'm Paul.
I started teaching in 2009. I thought teaching would be a great summer job, but when I met my first class, everything changed! I learnt that teaching was a fantastic way to make new friends and help students to become better in English. It was loads of fun! Since 2009, I have worked in a lot of different schools and many classrooms, and I've met some amazing individuals. Teaching is now my full-time profession, and I would never change it.
Working at Maltalingua has been an engaging and rewarding experience. I like working here because of the professional development and the friendly atmosphere.
When I'm not teaching or learning more about teaching, I like spend my time reading, playing table-top role-playing games, and practising my close-up card magic!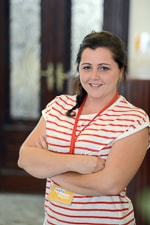 Toni Cassar Dowling:
Hi, I'm Toni. I'm a CELTA qualified teacher and I've been teaching at Maltalingua since 2013. I love my job - both the administrative role and the academic side. The best thing about working as an EFL teacher is the exposure to new cultural backgrounds and meeting people from all over the globe. I'm half English and embrace my Britishness but I'm also half Maltese and love my country's traditions and culture.
In my free time I love to read, go for walks in the countryside and travel. I fell in love with English at a very young age and have a couple of poems to prove it. Working at Maltalingua is great; it's hard work but it's great.