Maltalingua teachers are Native English level and come to us from all around the world. Our teaching faculty are required to hold an internationally recognised University of Cambridge CELTA or DELTA qualification (or equivalent). We focus on recruiting friendly, mature, well-educated and energetic teachers who engage with students on a familiar and individual basis. Our teachers are paramount to the success of our students and are key to the successful provision of our curriculum.
We encourage individual teacher and student integration both inside and outside of the classroom and as such teachers are very much involved in day-to-day school activities and frequently accompany students on school social activities.
We believe that the success of any language school is highly dependent upon the strengths of its teachers.  The Maltalingua academic team is specifically trained to teach English as a Foreign Language and are required to incorporate our modern EFL teaching philosophy and to adapt lessons for our students.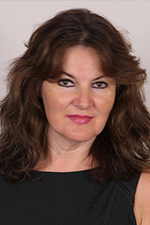 Anne Vella:

I'm Anne and I have been teaching the English Language, intermittently for the past thirty-five years. I particularly love teaching English to foreign students as I enjoy working in a multicultural environment and seeing my students progress and also grow in confidence. In fact, teaching EFL is definitely one of my passions and something I find immensely rewarding.
Having worked at several EFL schools locally, I can safely say that Maltalingua is a truly unique language school and can offer you a very special experience. You will find that not only the teachers but all members of staff are extremely supportive. Feeling at home and being able to relax in a family-type atmosphere will greatly facilitate the speed at which you learn.
Apart from being a qualified teacher (Cert. Tesol, U.K) with additional training in teaching Business English, I am a university graduate in Sociology and have studied Special Education at postgraduate level.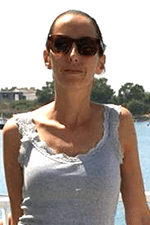 Rachael Young:
Hi, I'm Rachael and I'm from Scotland. I made the decision to retrain and move abroad and now I am a CELTA qualified teacher in Malta. I started with Maltalingua in June last year and haven't looked back. The school is almost like a family and we have a strong and supportive teaching team.
I really enjoy meeting our students and find myself learning from them as much as they learn English from me. We work hard but the reward comes from seeing how our students improve and develop.
I am happy I have chosen Malta and Maltalingua has chosen me, I am sure you will feel the same when you join us. When I'm not teaching I enjoy reading and love to cook.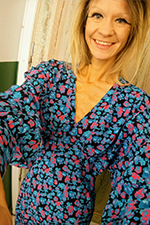 Ffion Sleeman:
Hi there everybody! My name is Ffion and, despite being fiercely proud of being Welsh, I have spent over half of my life living and working in a range of countries, which has given me a great appreciation and thirst for learning more about as many different countries and cultures as I can.

I am relatively new to Malta, but have already fallen in love with the country's colourful people and breath-taking landscapes – as I'm sure you will! However, what has most pleasantly surprised me has been the refreshingly unique atmosphere at Maltalingua as, during my twelve years of experience as an English teacher, I have never come across such a welcoming and collaborative atmosphere where, whilst academic standards are demanding, the main focus is always on the well-being of students and staff alike.

As well as being a certified CELTA teacher, I am also an experienced official examiner for various Cambridge exams, including the internationally renowned (and feared!) IELTS exam. In addition to this, I am a keen linguist with a BA in French and Spanish and an MA in Translation, and draw upon my passion for learning languages to help students find theirs.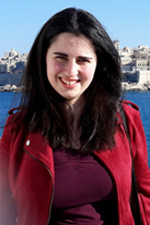 Kirstie Attard:
My name is Kirstie and I'm a TEFL qualified teacher from Malta. I have been teaching at Maltalingua since 2015 and I love it. I love meeting new people from different cultures and teaching people of all ages. I aim to make my lessons as fun and as interesting as possible, and strive to maintain a relaxed environment that the students can thrive in.
I also have a Masters in Romantic and Victorian English Literary Studies and can always be found with a book in hand. I also love music, the theatre and appreciating the beautiful island I come from.