Teachers
Our teachers are sourced from around the world and are required to have a local TEFL certificate or the internationally recognised University of Cambridge CELTA or DELTA qualification (or equivalent). We only recruit friendly, mature, well-educated and energetic teachers who engage with students on a familiar and individual basis. Our teachers are paramount to the success of our students and are key to the successful provision of our curriculum.
We encourage individual teacher and student integration both inside and outside of the classroom and as such teachers are very much involved in day-to-day school activities and frequently accompany students on school social activities.
We believe that the success of any language school is highly dependent upon the strengths of its teachers. The Maltalingua academic team is specifically trained to teach English as a Foreign Language and are required to incorporate our modern EFL teaching philosophy and to adapt lessons for our students.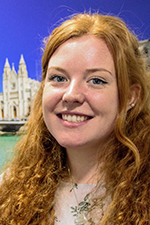 Abbie Legge:
I'm Abbie. I am from a small town in South Wales. I am a CELTA qualified teacher and love teaching in a communicative, relaxed environment. In the classroom, I aim to guide the students and enable them to learn through actually using the language.
I like there to be a sense of teamwork in the class when I am teaching. I get a great feeling of pride when I see the students working and problem-solving together and improving their English along the way.

Outside of the classroom, I like all things art and music and I love to travel and meet new people. Different languages and cultures fascinate me. Teaching English has enabled me to meet so many people from so many different walks of life as I have taught teenagers and adult from all over the world. I am excited about what this career path will hold for me in the future.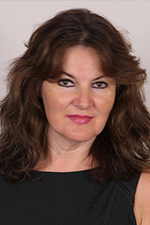 Anne Vella:

I'm Anne and I have been teaching the English Language, intermittently for the past thirty-five years. I particularly love teaching English to foreign students as I enjoy working in a multicultural environment and seeing my students progress and also grow in confidence. In fact, teaching EFL is definitely one of my passions and something I find immensely rewarding.
Having worked at several EFL schools locally, I can safely say that Maltalingua is a truly unique language school and can offer you a very special experience. You will find that not only the teachers but all members of staff are extremely supportive. Feeling at home and being able to relax in a family-type atmosphere will greatly facilitate the speed at which you learn.
Apart from being a qualified teacher (Cert. Tesol, U.K) with additional training in teaching Business English, I am a university graduate in Sociology and have studied Special Education at postgraduate level.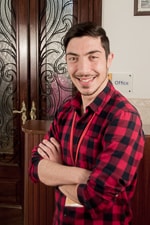 Brian Dimech:
Hey there! I'm Brian and I'm from Malta. I initially started teaching as a summer job since it was something different, and a good way to earn some cash as a student. After finishing my university studies, I decided to come back for another summer but ended up staying on.

In fact, I've been a teacher here at Maltalingua since 2015 and I've been CELTA qualified since 2016. It really is a pleasure to work at this school. I really like my job and my colleagues but what has taught me the most is probably the students I meet every week.
Teaching has really given me a lot, not only in terms of learning about the English language but it has also given me a good taste of different cultures, attitudes and lifestyles.

Besides teaching, I am a university graduate in Earth Systems and I enjoy spending my free time within creative outlets. Over the last few years I have been involved in several musical productions, and I am currently a conductor of a choir which I've been a part of for the past 8 years. Furthermore, I'm also a singer in a barbershop quartet. I also love to travel, cook and eat.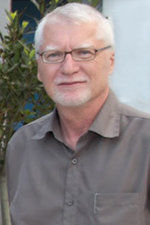 Jeremy Glass:
My name is Jeremy and I have been teaching at Maltalingua School of English since March 2017. My experience in EFL spans nearly 40 years. My career started as a secondary school teacher of English Language and Literature at a private college in Malta. Later, I also taught English at an American high school on the island.
In the 80s, I worked in Libya, teaching students studying to become technicians and engineers in the oil industry. For 20 years, I worked as an EFL teacher in Saudi Arabia, teaching young adults general English as well as ESP (English for Aviation). I also helped students planning to attend UK universities as part of the IELTS programme.
After finally leaving the Middle East in 2015, I decided to return to the place where my career in English teaching first began. I do not regret my decision as I have found Maltalingua to be a very well-managed and professionally directed language school. In between trips back to my second home in Scotland, I also spend my free time researching the rich history of Malta, and in collecting various items of Melitensia to add to my growing collection.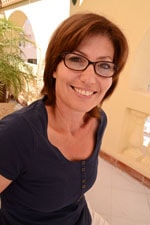 Mariella Galea:
My name is Mariella and I am a qualified CELTA teacher at Maltalingua. I have spent the past fourteen years teaching English and I've never looked back since. I have been actively involved in teaching, teacher training, exam preparation as well as testing and examining. I love teaching because it gives me the opportunity to work with people coming from countries with different cultural backgrounds and this multicultural environment is an enriching experience in itself.

It gives me a lot of satisfaction to watch my students make progress and feel that they have achieved their goals in language learning. Over the years I've learnt that teaching is all about learning and enabling others to learn.

One of the best things about working at Maltalingua is the camaraderie in the staff room. I'm proud to say that I am part of a strong academic team which is always ready to lend a hand and which strives to grow and develop professionally.

When I'm not teaching I try to find time to do things I enjoy like rambling, swimming, reading and last but not least travelling.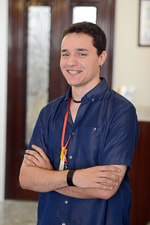 Paul Vassallo:
Hi, I'm Paul.
I started teaching in 2009. I thought teaching would be a great summer job, but when I met my first class, everything changed! I learnt that teaching was a fantastic way to make new friends and help students to become better at English. It was loads of fun! Since 2009, I have worked in a lot of different schools and many classrooms, and I've met some amazing individuals. Teaching is now my full-time profession, and I would never change it.
Working at Maltalingua has been an engaging and rewarding experience. I like working here because of the professional development and the friendly atmosphere.
When I'm not teaching or learning more about teaching, I like to spend my time reading, playing table-top role-playing games, creating and editing videos and practising my close-up card magic!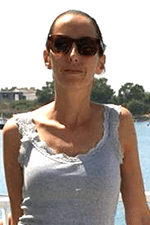 Rachael Young:
Hi, I'm Rachael and I'm from Scotland. I made the decision to retrain and move abroad and now I am a CELTA qualified teacher in Malta. I started with Maltalingua in June last year and haven't looked back. The school is almost like a family and we have a strong and supportive teaching team.
I really enjoy meeting our students and find myself learning from them as much as they learn English from me. We work hard but the reward comes from seeing how our students improve and develop.
I am happy I have chosen Malta and Maltalingua has chosen me, I am sure you will feel the same when you join us.
When I'm not teaching I enjoy reading and love to cook.