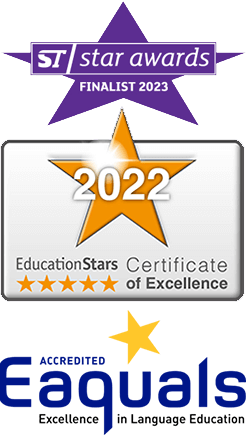 Malta is one of the most popular countries for young learners to learn English. This is in part due to Malta's British bilingual heritage and its safe, fun, and warm environment.
Maltalingua's Active Language Learning programme (ALL) for young learners is comprised of in-class tuition and complementary outdoor active learning. This innovative approach fully immerses students in an English-speaking environment and encourages 'learning by doing' through a variety of activities in real-life situations.
Our friendly, professional, and dedicated team is committed to providing young learners with a truly rewarding and memorable experience.

The facility where the Maltalingua Junior Language School takes place is modern and spacious, providing a welcoming and safe environment for junior students. The building has been designed with a focus on sustainability, energy efficiency, and eco-friendliness, featuring solar panels, air conditioning, rainwater harvesting systems, and a green roof to regulate the temperature and reduce energy consumption.
The large classrooms at the facility we use in the Summer (July & August) are equipped with modern technologies such as interactive whiteboards, wifi, and ensuite bathrooms in each classroom and are just a 5-minute walk away from our junior residence.