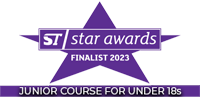 At Maltalingua, we understand the importance of providing a welcoming environment for our youngest juniors in the KIDS programme (8-12 years old). We warmly welcome children to join us on their own or with their parents in our Family programme.
We welcome young learners of all linguistic levels and provide English language courses for juniors during the Easter, Summer, and Autumn breaks. From Monday through Friday, children will take part in half-day English courses with a curriculum that aims to encourage communication and improve confidence. Our teachers utilise a communicative method that promotes participation, interaction, and active discussion in a positive environment. The teacher takes the lead in providing students with structured explanations of topics and ideas.
Our youngest students are encouraged to practise and speak English outside of the classroom, and multilingual help is offered in several languages as needed. Our extensive daily activity schedule is part of our Sun and Fun program, which is completely overseen round-the-clock by our dedicated team of animators and group leaders.
At Maltalingua, we go above and beyond to make sure that our youngest students feel at home, secure, and engaged during their time with us.