Our group leaders are recruited both locally and internationally to assist in the day-to-day running of events and activities. Group leaders are also responsible for the student's general well-being and are a direct liaison between students, parents, and the school. Although English is actively promoted amongst students, our team is also able to provide support when needed to students and parents in different languages. Every student is allocated their personal group leader and provided with a contact mobile number. Our team is on call 24 hours per day, seven days per week.
Our group leaders mainly reside in our residential accommodation and at least one of them will partake in all of the activities and excursions. One or two group leaders will also be assigned to take care of students who choose homestay and will call all new arrivals and visit when required.
Group leaders are carefully selected from teaching and/or travel backgrounds and are required to have prior qualifications specifically related to the care of minors. We also have qualified first aiders to assist. Some of our most recent group leaders are as follows: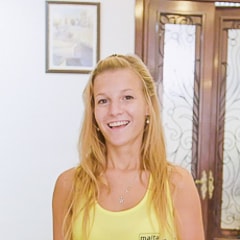 Carina Boehm:
Head Live-In
Hello, my name is Carina and I am from Bonn in Germany. I am 23 years old and am studying English and Geography to become a teacher at German or international schools.
In my free time, I very much enjoy literature, swimming, dancing or meeting with friends. Apart from this, I also work as a group leader in a local community organisation to plan and take care of day trips in Germany or other activities with the kids.
I am very much looking forward to spending this summer with you in Malta!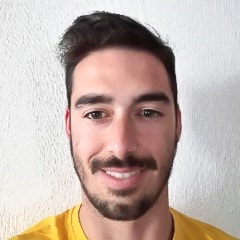 Alejandro Celdran Rodriguez:
Senior Live-In
Hi everyone, first of all, thank you for giving me the opportunity to introduce myself. My name is Alejandro, I come from Spain. I have graduated from the University of Granada.
My areas of interest are sports, reading, travelling, or helping others… Moving on to my personality, my strengths are my positive attitude, hard work, communicative skills and I am gifted to adapt to situations and make compromises. My short-term goal is to be in your company and my long-term goal is to be a full-time PE teacher.
That's all about me, thank you. I hope to see you soon.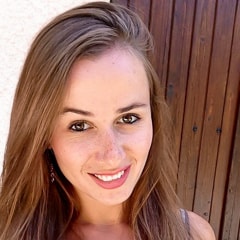 Diane Du Peloux:
Live-In
I look forward to being one of your leaders and meeting you this summer!! It's gonna be an amazing experience for you and me! I am from France but I'm currently studying communication and production in California.
I love traveling and meeting foreign people like you. I'm very open-minded and friendly so feel free to come to have a chat with me at any moment. I also studied English in Malta a few years ago so I've been in your shoes.
Well, guys, I look forward to welcoming you and I will do my best to make you have an unforgettable experience in Malta!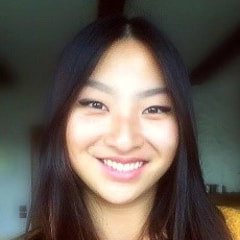 Liyang Zhao:
Live-In
Hello everyone, My name is Liyang and I am very much looking forward to meeting you this summer.
I'm 20 years old and studying English, Biology, and Education at the University of Bonn, Germany. The two things I love the most are travelling and meeting people from all over the world. My hobbies are swimming, dancing and drawing. I have a lot of experience in working with children due to several internships and jobs. So if you have any worries or questions please don't hesitate to ask.
I promise we'll have an unforgettable time full of fun!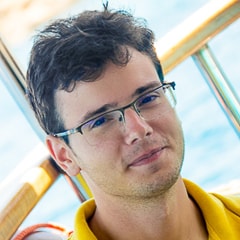 Miro Tahchiev:
Group Leader
Hi Everyone! I am a Bulgarian medical student who grew up and learned English here in Malta.
I have a love for running, fitness, sciences, and movies. I am an adventurous and outgoing person who enjoys hiking, camping, and generally just having a good time at the beach, at a party, and anywhere in between.
I am very much looking forward to meeting all of you this summer and sharing a great time together.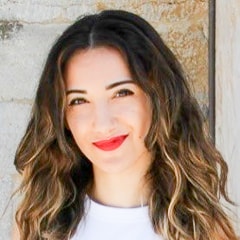 Nadia Grixti:
Group Leader
Hi! I'm Nadia, I'm 19 years old and Malta is the island I call home.
I love learning languages, travelling, and meeting people from all corners of the world. The knowledge they share with me is one I consider beyond priceless and that's why I've chosen to spend my time at Maltalingua over anything else I could have done this summer.
I can't wait to meet you all and show you around these beautiful islands.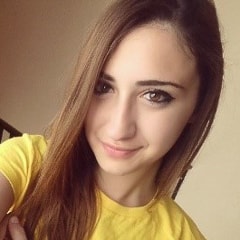 Justine Borg Bonaci:
Group Leader
Hey Everyone. My name is Justine, and I come from this small but beautiful island Malta. I am twenty years old and currently studying 'Social Work' at the University of Malta. I am going to be one of your group leaders this summer, making sure that every single one of you has as much fun as possible!
I am an energetic, outgoing, adventurous person with lots of enthusiasm and excitement to make sure all of you have a wonderful time here with us. I am really looking forward to meeting you all and having a great time together.
See you soon! :D