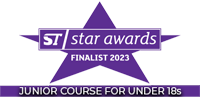 Maltalingua's TEEN program is available throughout the Easter, Summer, and Autumn holidays and caters to teenagers between the ages of 13 and 17. The program includes three hours of English lessons, powered by National Geographic Learning, which are held from Monday to Friday, and designed to boost students' English communication skills and confidence in practical usage. Regardless of the student's linguistic proficiency, our qualified teachers offer an interesting and engaging learning environment that is adapted to meet the needs of each individual student.
Maltalingua offers a wide range of fun extracurricular events and outings that go along with our Active Language Learning (ALL) concept. TEENS should attend classes at our Summer School annexe, which is close to our Junior Residence, in the months of July and August. TEENS attend classes in a modern, comfortable, and fully equipped School in St Paul's Bay. The proximity of the locations is convenient for families participating in our FAMILY PROGRAMME.
As a fully accredited member of EAQUALS (UK) and an EFL governmental-appointed body, Maltalingua strives to maintain the highest standards. We provide TEENS with 24/7 care and support in a fun and safe environment, ensuring that their time with us is both educational and enjoyable.