Group Leaders
Our group leaders are recruited both locally and internationally to assist in the day-to-day running of events and activities. Group leaders are also responsible for the students' general well-being and are a direct liaison between students, parents and the school. Although English is actively promoted amongst students, our team is also able to provide support when needed to students and parents in different languages. Every student is allocated their personal group leader and provided with a contact mobile number. Our team is on call 24 hours per day, seven days per week.
Our group leaders mainly reside in our residential accommodation and at least one of them will partake in all of the activities and excursions. One or two group leaders will also be assigned to take care of host family students and will call all new arrivals and visit host families when required.
Group leaders are carefully selected from a teaching and/or travel background and are required to have prior qualifications specifically related to the care of minors. We also have qualified first aiders to assist. Some of our most recent group leaders are as follows: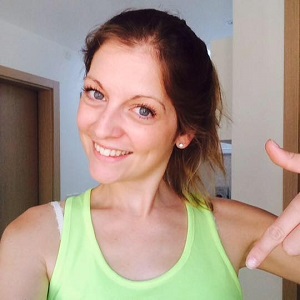 Mina
Hello everyone! My name is Mina and I am the leader of the junior programme at Maltalingua. Two years ago I finished my degree in English and American Studies. Since I graduated I have been living mainly abroad. During my studies I have discovered my passion and love for different cultures, languages and travelling. So I have been living in Italy, the US, Great Britain and Australia for the past few years and now I am enjoying life in Malta. I enjoy very much to work with kids and organise and participate in their language holidays. I will always have an open ear for you and assist and help you with any question or problem you might have.
My hobbies are swimming, going for walks and discover new places, reading, dancing and meeting friends.
I am looking very forward to welcome you soon in Malta and to spend an unforgettable time together!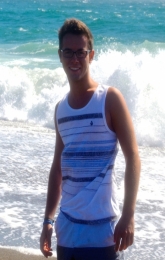 Janis
Hello there students,
my name is Janis and I'm hella looking forward to be one of your Group Leaders this summer. Right now I'm studying economical engineering, having break this semester and starting up again in October for Mercedes.
I love sports, it's my lifestyle, there is basically no day in the week when I'm not doing something! :) In the wintertime I enjoy swimming and Volleyball, summertime stands for mountain biking such as Frisbee and beach volleyball, booom and that's where we are right at the point, yeah you know what I'm talking about, the beach, during your time in Malta it'll also be a big part of your free time activities. I can't wait taking you there and keep an eye, if necessary two, on you! Furthermore organize other outdoor activities.
We will have plenty of fun together.
Hang loose,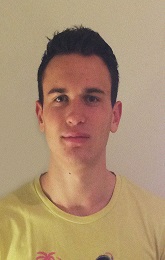 Nathan R.
Hi everyone,
My name is Nathan, I'm 20 years old and I come from France. I will be your animator during your language study holiday in Malta. Normally study Business and New Technologies at Reims Business School. This study allow me to realize numerous travel experiences around the world.
I already worked with young people last summer and this had been my best summer ever. That is the main reason why I want to do it again this year! I'm an active person, creative and athletic, who likes spending time outside.
I enjoy meeting new people so I'm excited to meet you! I'm sure we will spend an unforgettable time together during your stay."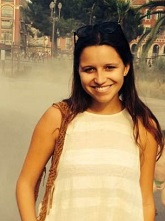 Benita
Hello everyone! My name is Benita and I am excited to be one of the activity leaders this summer 2015. Austria is my home country but I always had a passion for travelling, experiencing new cultures and meeting interesting people. After graduating from High School in 2013, I decided to take a gap year to get some practical skills before starting my studies at university. I spent one month working as a volunteer in Costa Rica where I was teaching English to children.
From my international experiences, I have developed strong interpersonal skills and this has created a big influence in my personal growth. I am currently studying Business Administration in Barcelona and I have broad interests in dancing, travelling, art and photography. I also love to cook and I enjoy adventures and activities with friends & family.
I am looking forward to welcome you all in Malta and I will do my best to make your experience in Maltalingua unforgettable.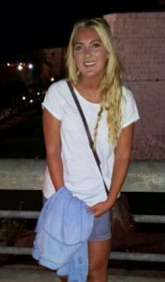 Almudena
Hello!
My name is Almudena.
I'm pretty outgoing and a great lover of children. As a recently-graduated in English Studies Bachelor Degree I love languages and everything that surrounds it. I like meeting new people and experiencing new environments and cultures. I also consider myself responsible, reliable and a good person.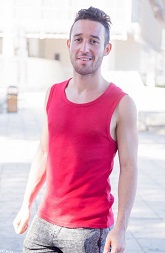 Nathan C
Hi , my name is Nathan. I'm a 19 year old group leader with Maltalingua and I live in Malta. I come from an English background and I have been fond of being immersed in foreign cultures since a very young age.
I study Accounting and Economics and I seek to further my studies in this regard and pursue Management. I am involved in Maltese student politics and have been heavily engaged with one of the local student organisations ; helping students in their studies as well as helping to build a decent level of student - lecturer communication at high school and University level.
My hobbies are football, gaming and travelling. I have been playing football competitively since primary school and have been coaching for the last four years.
I am very excited to make your stay in Malta fun and unforgettable!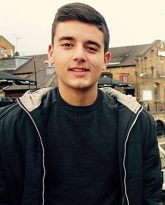 Nathan M
Heyyy Everyone!!
My name is Nathan, I'm 19 years old and I'm from Malta. This Summer I'm going to be one of the Group Leaders in the Junior Programme at Maltalingua. I'm currently undertaking a 3 year course at the University of Malta for a Bachelors in Commerce and I also play Football and Futsal for local teams.
My hobbies are playing all kinds of sports , meeting friends, partying, travelling and meeting new people.
If you have any questions or difficulties during your stay in Malta, feel free to speak to me.
I am really looking forward to meeting you all and I am sure we will have a great time together during your stay !!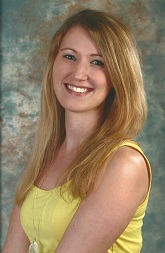 Danielle
Hi everyone!
My name is Danielle and I will be one of your Group Leaders this summer. Currently I'm studying English, History, and Education at the University of Bonn to become a teacher. I love travelling and I have already lived for some time in Canada, where I planned some fun after-school activities for children, and this is exactly what I'm going to do for you: make your time here on Malta fun! I look forward to meeting you.
Would you like to be a group leader? Jobs