Maltalingua Junior Programme Returns this Autumn!
Are you prepared to give your child a memorable and educational October? Look no further; we warmly invite you to join us this Autumn. Our Junior Programme has openings for you on the beautiful island of Malta.
Embrace the Benefits of Our Special Promotion
🌟 No Registration Fee – Save €50: We're waiving the registration fee to make this journey even more accessible for your family.
🌟 15% Discount on Summer Rates: Enjoy significant savings while providing your child with a top-notch learning adventure.
🌟 Complimentary Upgrade to Intensive Programme: Parents on Family programme receive a free upgrade to the intensive programme (additional 10 lessons free). 
🌟 Free National Geographic Coursebook: Our junior participants will receive a coursebook, enriched with an interactive online platform for continued learning even after returning home.

Introducing the Junior Programme: September 30th - November 5th
Imagine your child delving into the world of English language learning while exploring the picturesque landscapes and vibrant culture of Malta. Our Junior Programme offers the perfect blend of interactive English lessons, engaging activities, and the chance to uncover the treasures of this captivating destination.

Limited Spaces Available – Secure Your Reservation Now!
Don't let your child miss out on this remarkable opportunity. Our available spots are filling up quickly, and we want your child to be a part of this enriching experience. By reserving your spot today, you'll unlock a host of exclusive benefits that will make this journey even more exceptional.
A Holistic Experience Awaits Your Child
Our all-inclusive package is designed to provide an immersive and well-rounded learning experience for your child. Here's what you can expect:
📚 20 Engaging English Lessons Weekly: Our expert teachers ensure interactive and effective language learning.
🎉 Cultural and Leisure Activities: Beyond the classroom, your child will explore Maltese history, art, and local traditions.
🏨 Luxurious 4-Star Hotel Accommodation: Enjoy a comfortable stay with full board, letting your child focus on learning and exploration.
🎮 Access to the Games Room: Fun and entertainment are always within reach.
🚗 Convenient Airport Transfers: Hassle-free arrivals and departures for your peace of mind.
🌍 24/7 Supervision by Fluent English-Speaking Group Leaders: Your child's safety and well-being are our utmost priorities.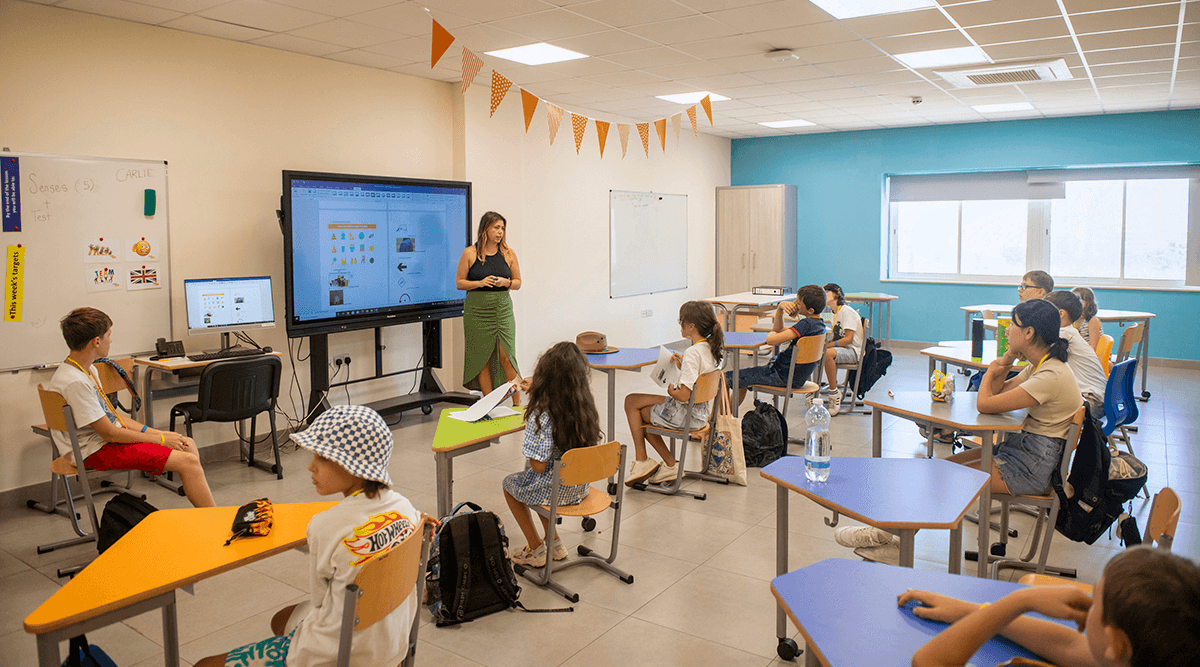 Why Our Programme Stands Out
Maltalingua English Language School is a recognised leader in English language education in Malta. With multiple nominations for the Study Travel Award, "Junior Courses for Under 18's," and the Education Stars Certificate of Excellence, you can trust us to provide your child with the best.
Unlock an Unforgettable Learning Journey
Beyond the classroom, beyond the ordinary – we're here to create moments that will genuinely shape your child's future. With highly qualified teachers, state-of-the-art facilities, and an inspiring British-run atmosphere, your child will thrive in an environment dedicated to growth and excellence.
Act Now to Secure Your Child's Spot
There are only limited spaces and they won't last long. Don't let your child miss out on an Autumn filled with education, exploration, and excitement. Secure your child's spot today and begin a journey that will create memories to last a lifetime.
Reserve Your Child's Spot Now
Get your FREE quote now, with no obligation, we are always happy to answer any questions you may have. Fill out our quick quote form now and a member of our team will get in touch!