Maltalingua junior teachers are all Native English level and come to us from across the world. Our teaching faculty must be certified in an internationally recognised TEFL, University of Cambridge CELTA or DELTA qualification (or equivalent). Maltalingua continues to ensure we only recruit friendly, mature, well-educated and energetic teachers who engage with students on a familiar and individual basis. The teachers at Maltalingua are paramount to the success of our students and are key to the successful provision of our curriculum.
We believe that the success of any language school is highly dependent upon the strengths of its teachers.  The Maltalingua academic team is specifically trained to teach English as a Foreign Language and are required to incorporate our modern EFL teaching philosophy and to adapt lessons for our students.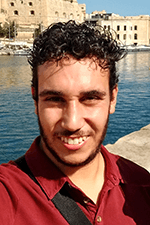 Keith Barbara:
Hi everyone! I'm Keith. When it comes to teaching, it is truly a massive roller-coaster ride. I have been teaching English since I was 19, whilst studying to teach Primary students in Maltese schools. After I finished my degree, I moved on to studying how to teach Ethics Education. Teaching English as a second language helped me put into practice everything I have studied. My experience is mostly with children and teenagers, but adults have also been a fundamental part of my journey.

All I can say that teaching has always been an exciting challenge for me, and no matter how many years go by, I never regret my decision. What I constantly observe is that learning could only happen when the teacher inspires passion and growth in the subject being taught. A teacher is a guide, thus leading the students to explore and discover new knowledge and share it with their peers. The main responsibility of the teacher is to make the lesson a unique experience.

Apart from teaching, I am also passionate about acting, theatre, and films. I also like martial arts, games, quirky art and stories, symphonic rock, writing and exploring new gadgets and software.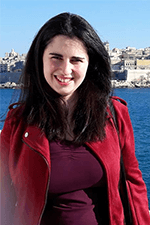 Kirstie Attard:
I'm Kirstie. I'm originally from Malta but I spent the first fourteen years of my life living in England, before moving back to Malta. I'm a TEFL qualified teacher and also have a BA (Honours) degree in English from the University of Malta.

I am currently studying for a Masters in Romantic and Victorian English Literature. I've been teaching at Maltalingua for the past four years and I love meeting lots of different people from different countries and cultures. I aim to make my teaching as enjoyable as I can, focusing a lot on speaking and enjoyable activities that I hope will help my students to learn and have fun at the same time.

I'm an avid reader, and I'm rarely seen anywhere without a book in my hand. I also love music and the theatre and spending time appreciating the beautiful island I am lucky enough to be living in.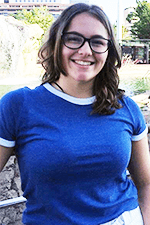 Sarah Jane Sammut
Hello, my name is Sarah Jane.

Ever since I started teaching at Maltalingua it has been so much fun. Every day is different. Plus, I get to meet more people after every lesson.

Personally, the best thing about teaching is the look on my student's faces after a successful explanation.

Apart from teaching I love to hike around Malta to explore hidden gems around the island.