We have informed you about a lot of updates over the last few weeks happening in both Malta and at Maltalingua and thought we would take a moment to recap all of the exciting news we have had recently.
 
LOWEST COVID-19 RATE IN EUROPE
Malta now has the lowest COVID-19 infection and death rates in Europe, after the number of new cases continued to drop in recent weeks. 
The details emerged from fresh weekly data issued by the European Centre for Disease Prevention and Control (ECDC). Malta has continued to detect few new cases, with hospitalisation rates also plummeting as a result. The island also has the highest vaccination rate in Europe, with around 67 percent of those eligible for the vaccine given at least one dose.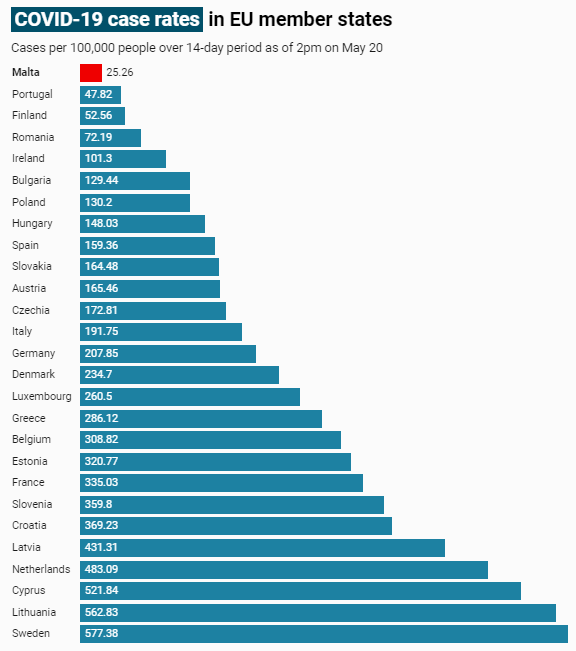 FACE TO FACE LESSONS RESUME
Maltalingua has been teaching online over the past few weeks. We are delighted to re-open our doors and welcome students back, safely, into our classrooms on the 1st of June. The school is set up, the teachers are excited and the swimming pool is ready and oh so inviting! Just one week to go!
Discover more here: https://blog.maltalingua.com/malta-the-safest-place-in-europe/
 
CLAIM UP TO €300 IN VOUCHERS
If you choose to book a 2-week language course* or more, you will be entitled to vouchers worth up to €300 to spend on the Maltese Islands. Contact us for more information or just reply to request a callback if you are interested.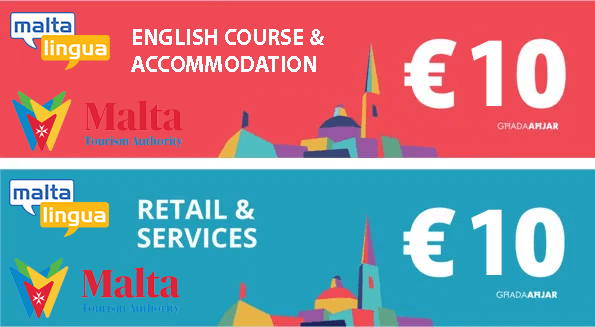 Discover more here: https://blog.maltalingua.com/maltalingua-vouchers/

COMBINE OUR SPECIAL OFFERS WITH YOUR VOUCHERS!. 
10% DISCOUNT OFF ALL GROUP COURSES AND A FURTHER 10% OFF ACCOMMODATION FOR ADULTS AND JUNIORS
Your booking must be for a minimum of 2 weeks and this offer can not be combined with other offers or packages currently available. 
Spaces are limited so book now to avoid disappointment! Terms and conditions apply.
Discover our special offers here: https://www.maltalingua.com/specials/

NO MASK REQUIRED FROM JULY
People who are fully vaccinated will not have to wear a mask outdoors from July if they are alone or with another vaccinated person, as Malta achieves 'herd immunity. However, masks will remain mandatory in groups of more than two and restrictions in some places will remain.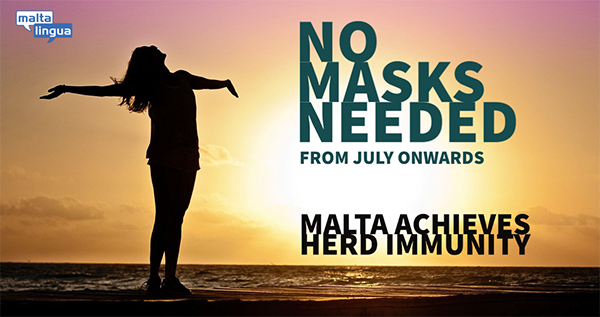 Discover more here: https://blog.maltalingua.com/no-masks-needed-from-july/
Want to know more? Request a free quotation and start learning English under the Sun today! https://www.maltalingua.com/quotation/