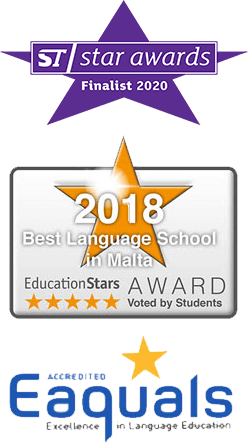 Malta is an excellent choice for families of all ages and our family English programme. Designed to fit the needs and requirements of you and your family, our fun, engaging and interactive family English courses are perfect for your next family holiday.
Maltalingua can provide everything you need for a comfortable and seamless experience. Choose an English course, accommodation, activity programme, and/or airport transfer. As a family, you are welcome to take advantage of all of these services or pick and choose whatever suits you.
Held in St Julians, all juniors will be taught in our junior school annexe and parents are welcome to join our adult courses at our main school. The two centres are less than 5 minutes' walk away from each other and therefore families can easily meet up after the lessons and enjoy their free time together. 
Included in the price for the family programme are three-afternoon activities, typically held on Mondays, Wednesdays, and Fridays. This is the perfect opportunity for juniors to continue to practice their English, make new friends from all over the world, and get to know the beautiful island of Malta in a safe environment, accompanied by our dedicated group leader staff while giving parents the opportunity to explore Malta, or just relax in the afternoons. Parents are able to choose for their children to opt-out of these complementary activities. Our central location also offers a perfect starting point for families to explore the islands by themselves.
Our team will gladly assist with finding accommodation in a local hotel, or within an English-speaking host family and we look forward to welcoming you and your loved ones to Malta and to Maltalingua.