The Gift of English!
During the festive season, Maltalingua is topping up every gift voucher purchased with an additional €50 regardless of the value you choose! 

Treat a family member, friend or loved one for an experience they will never forget. Fill in the quick form below to request your gift voucher and a member of our team will get in touch with you shortly. 

Merry Christmas and a very Happy New Year from everyone at Maltalingua School of English.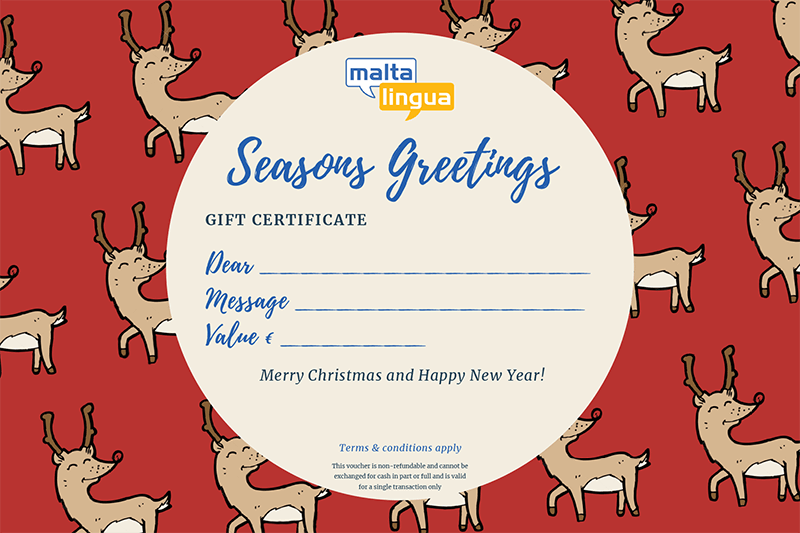 Fill in the form below and we will contact you shortly to arrange your personalised gift voucher.